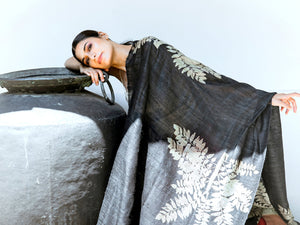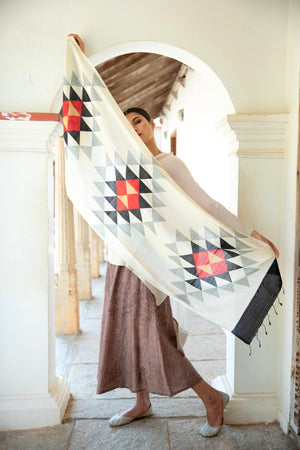 Peace Silk Scarves, Shawls and Wraps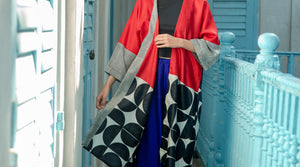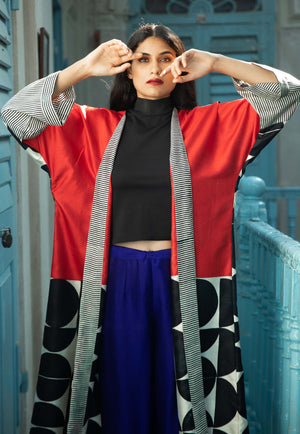 KIMONOS, KAFTANS AND ROBES
Our vision is to marry Fashion with Community Service. That is how our dream to support various community projects came alive! After working closely with our artisan communities for more than a decade, we realised there were so many ways in which we could 'Give back'! So, in 2016, we pledged to allocate 10% of our profits each year, towards the upliftment of our artisans and their families.
The social impact we have on the communities whom we partner with, are as important as the products we make. Our founding purpose was simple but powerful, to provide fairly-paid, dignified and sustainable livelihood to artisans, with the objective of empowering them to achieve economic independence and create better lives for themselves. Behind each piece is a family and a whole ecosystem which benefits directly or indirectly from the sale of our products.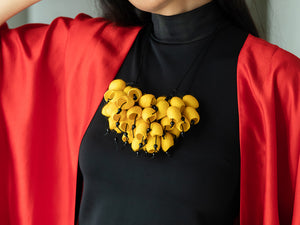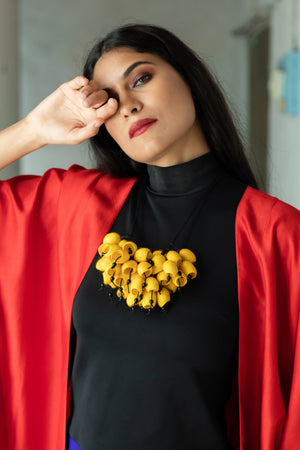 Upcycled Silk Cocoon Necklaces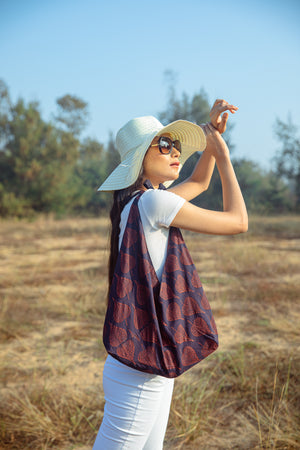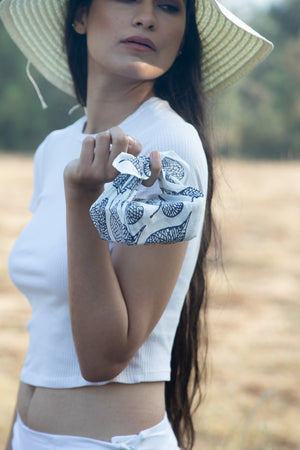 Furoshiki Fabric
Gift Wraps
We selected Neesha's work as we are excited about the combination of striking geometric patterns and bold colour, with the use of traditional techniques and materials. The quality of printing and the feel of the hand-woven silk really stood out...

Emily Crutcher

UK
She uses silk innovatively in her designs - watch out for her!
Forging a new creative aesthetic, she is redefining convention while keeping her Indian sensibility. Meet the stars-in-waiting of the next generation, Neesha Amrish!
Organic silk lacked a visible platform; Designers like Neesha will soon bridge the gap!

She has built her lable Block by Block! Neesha began her non descript one-table wokshop six years ago, she never imagined she would survive the winds of change and how!
Neesha Amrish begins a new global journey, with her first stop at London's Victoria and Albert Museum, with no signs of slowing down!
Her work strikes a chord, her philosophy and core of the label go deeper than just handloom...!